What's For Dinner?
February 13, 2014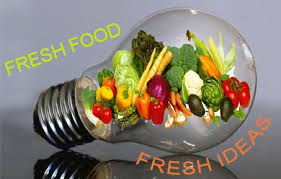 In our fast paced world with all of the conveniences at our fingertips it's hard to imagine having enough time to actually cook a nutritious meal that doesn't have some ingredient that is processed. Many recipe's today include opening a can of this or a box of that. I may be a cooking snob but when I see these things I usually discard the recipe unless I can make the ingredient fresh.
The media helps us in this thinking that we need nothing but convenience when it comes to our meals. I love the Olympics so I dusted off the TV and turned it on and really enjoyed the stories of the athletes and their competitions. What I didn't enjoy is the bombardment of the media and their convenience foods. The Mom talking about how "toasted" she is at the end of the day so she stops by KFC and gets her family a meal.

I was thinking now she isn't only toasted she's fried too!!
With a little bit of planning it is not difficult to cook healthy meals with nutritious single ingredient simple foods. The best place to start is on the weekend, this is a great time to plan the weeks meals and strategize about how to make it more simple and convenient. Planning ahead will guarantee you will have all ingredients at hand and any prepping can be done ahead of time.
Todays meal is Cajun Chicken Gumbo so I planned ahead.
This take about 7 hours to cook in a slow cooker so the best part about it is that you put everything together and leave it. When you get home, dinner is cooked.
Last night because we had a planned out meal it was simple to chop up the onions, peppers, celery and garlic and seal it up in the fridge. Then this morning I took 15 minutes to make my roux and cook my sausage at the same time and drain. A small amount of Italian sausage is the only processed item in this recipe, Gumbo just isn't the same without it. When it is pre-cooked and drained it is much healthier than cooking it in the gumbo like most recipe's call for.
Another thing that I do for convenience is that I can organic chicken breast meat in jars. It is amazing for quick meals where chicken is called for. I only use it if time is an issue or there is no chicken on hand, it is an amazing time saver. I will go through the steps for you so you can learn how to can your own chicken in an upcoming blog but for now lets stick to the gumbo.
Shelli's Cajun Chicken Sausage Gumbo:
1/3 cup Flour
1/3 cup Canola oil/ cooking oil
3 cup Water
12 OZ Cooked Italian Sausage
1 1/2 cup Cooked Shredded Chicken
1 cup Onion chopped
3/4 cup Sweet Green Pepper chopped
1/2 cup Celery chopped
6 cloves Garlic minced
1/2 tsp Salt
1/2 tsp Black pepper
1/2 tsp crushed red peppers
3 cups cooked rice
Prep time 30 minutes
Cook time 7 hours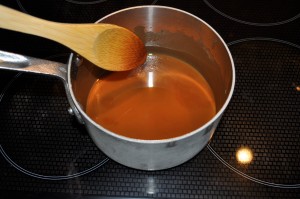 To make roux: combine oil and flour in pan, cook on medium heat for about 15 minutes stirring constantly until it is a rich dark reddish brown color like the photo, set aside and let it cool (hint: take if off the heat before it is to the finish point and it will finish as the pan cools, make sure and stir it occasionally)
Cook and drain the sausage and cook and shred the chicken (or open a jar of home canned chicken)
Chop all vegetables.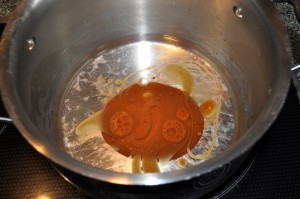 Add 3 cups of water to a pan, add the roux, it will look like the photo
Add the sausage, chicken and vegetables and let it simmer all day.
When you get home it will be done. Serve over rice. it's delicious!
Because dinner was so easy tonight, you can plan for tomorrows meal and prepare anything that needs to be chopped ahead of time.
A great hint if you don't have a timer on your crock pot is to buy one for the wall and plug the crock pot into that, set the time for 7 hours and head off to work.
There is no substitute for fresh locally grown food that is cooked freshly delicious.
Bon Appetite!

Health is EVERYTHING! I went to India to study medicine and do internship work, I came back changed forever. I am passionate about breathing because breath is life. Living, Laughing, Loving for more than 55 years.

Copy Protected by