The Really Important Things in Life
August 20, 2012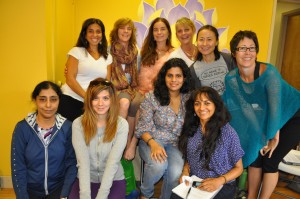 People can be interesting creatures.
Growing up it seems so easy to make friends and find someone to play a game of handball or swing from the monkey bars with.
It's so easy to make friends, and find things to do even if it is just throwing rocks into a pond. The most simple things will keep a kid occupied for hours and hours.
Sometimes we keep these friends for a lifetime, sometimes they are with us for a season. People come and go in and out of our lives and that is just the way it works.
Then we finally grow up and we start having a family. Many times we get busy and lose contact with friends that we had "long ago". Sometimes this is due to going in different directions or moving to a different area.
For what ever reason we find that our "pool" of friends is shrinking to a smaller group and it all seems due to life.
Then as we move into new areas of life, like starting a family we all start to grow new "support systems" and we find ourselves in the company of people that are in the "family growing" stage of life.
We depend on these friends for child watching trades, "play dates" with the kids or rides to the many activities that kids are involved in. These people are more than a support system, they become friends.
Are they lifetime friends, seasonal friends or there is a possibility that the only connection you ever have is what the kids are doing?
You just never know, it takes time to find out. In the 20 years of raising kids it all "shakes out" and you find that out of many contacts and friends you may retain one or two of these friends beyond the child rearing years, or maybe you don't.
For what ever reason, we find that when the kids are grown, we have collected more lifetime friends, however once again, the circle of friends shrinks back a bit after the hectic child rearing years. I have to say the quiet is nice……….for a while.
As adults, we don't play on the playground, usually don't swing from the monkey bars…(I may be the exception to that) and we certainly don't knock on the neighbors door and ask them if "they want to play".
So how do we make new contacts and friends when we feel like a kid inside but the mirror tells a different story?
We all have friends on facebook………all 5,000 of them and out of all of those people, how many do you actually know? Maybe 100, and how many of them are close contacts? I just counted mine and I would say about 20 people that before last week I considered real friends and close contacts, now there is more, almost 20 more, so I have doubled my network. And I wasn't swinging on the monkey bars either.
My experience this past weekend was with some very exceptional people who are studying natural medicine with me. Some of them I have known for 2 years and some of them I only met months ago, I know that they are lifetime friends.
What I find is that it doesn't matter where we come from, what we look like or how we dress. What does matters is the "stuff" that is on the inside…..Our hearts and souls.
I have come to the conclusion this weekend that what brings us together is what is inside all of us.
Kids have so many friends because they have pure, clean hearts. Not usually tainted by some of the ugliness we find in the world, that is why making friends is as easy as hanging from the monkey bars.
It gets more difficult as we become adults and get hurt by others or cheated or even physically and mentally harmed. It becomes more difficult to open up to others because our trust levels go down, we can't be sure of someone's intentions.
So we keep ourselves "safe" and contract our circle.
That is what we do, however there is a better way to live life.
Live life with an open mind and heart.

Open it up to receive all of the goodness that life has to offer. If we live in fear we miss so much of the beauty that life is about. The beauty of a new friendship, relationship or finding a lost love.
When you open yourself up to the beauty in life, that beauty will find you and fill your heart and soul with joy. You get in touch with what is really important in this world and it is not the material things.
The important things in life are the other souls that intertwine with your own. The hearts that beat the same beat as your own, the ideas and thoughts from others that create growth in our own self, and the relationships that we hold dear.
Nothing else really matters because without that base, without the energy from others to help us on our journey we will find it difficult to achieve the greatness we were put here on earth to achieve. We can only achieve that greatness with synergistic energy and we get that by combining ideas, thoughts, feelings and love for one another.

Health is EVERYTHING! I went to India to study medicine and do internship work, I came back changed forever. I am passionate about breathing because breath is life. Living, Laughing, Loving for more than 55 years.

Copy Protected by