When School is Out, Kids Still Learn
December 15, 2011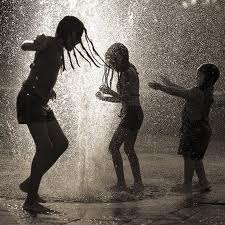 Many times as Parents we look forward to Summer time, then it only takes about a week with the kids home from school and we realize that maybe it was better when they were occupied every day.  
Finding ways to keep them busy during summer and holiday breaks can be a real challenge.  Keep the Learning on the forefront and see your children reap the benefits.
This simple affirmation will allow you a moment to assess how things are going with ongoing education and your participation as a parent.
I am fully equipped to educate my children when they are out of school.
When my children are out of school, I am fully capable of continuing to build their knowledge. I am a natural teacher looking for ways to expand their knowledge by seizing teachable moments.
I keep my eyes open for the science lessons found in nature. I ask questions to spark their curiosity and allow them to explore their world for answers.
While it is good to give kids a break to play and relax, it is also necessary to maintain their brains and keep them from becoming idle.
The public library has an unlimited number of resources that I can use to promote learning while the kids are out of school. I am committed to taking my children to the library on a regular basis so they can find books or magazines to read.
There are a number of resources available to parents who want to help their children. I communicate with my children's teachers, look for workbooks at local stores, and search educational websites for material.
I have what it takes to keep my children entertained while out of school. The time my children spend at home from school is time well spent in reading and continuing to expand their minds.
It is important to me that my children continue to exercise their brains during the summer so that they will be ready to jump back into the swing of things when school starts up again.
Today, I choose to prepare myself to educate my children while they are out of school.
Self-Reflection Questions:
1. How do I feel about having the kids at home from school?
2. Where can I find resources to assist me in teaching my children?
3. How can I prepare myself to continue building their education at home?
Just taking a moment to have this conversations with yourself will enable you to have a better grip on your child's education. Instilling the love of learning in your child is a great way to help them get ahead.  Read More about the Love of Learning by Clicking Here

Health is EVERYTHING! I went to India to study medicine and do internship work, I came back changed forever. I am passionate about breathing because breath is life. Living, Laughing, Loving for more than 55 years.

Copy Protected by