Having The Strength To Run A Successful Business And Care For A Family
January 4, 2012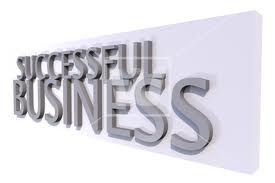 Affirmations are a great way to feel good about what you do.  Running a business from home can be a challenge.  There isn't anyone telling you what needs to be done and some family members may not put the importance on your business that you do and that is okay.  The main thing is that you stay strong and successful so that you can provide for your family.
Take a breath of fresh air and a quiet moment (if you can find it) and repeat this affirmation.  If you are feeling weak, it will give you strength, unsure? it will give you confidence.  Most of all believe in your self and do what you know needs to be done.
I have the strength to run a successful business from home while also caring for my children.
I am an amazing person who gets to enjoy the best of both worlds. Not only do I work my dream job, I also have the privilege of spending my days with my children.
Life can get hectic between kids, business, and home concerns, but I am able to balance it all with grace. I devote time to my children, take care of my home, serve my clients, and also take time out for myself.
Balance is the key to my success. I take life one day at a time. I keep an organized schedule to stay on track. Planning schedules is a mountain that I can surmount with ease.
As a parent, I spend quality time making memories with my children. I educate my kids through books, movies, outings, and hands-on experiences. I plan play dates for my children to socialize with other kids while I enjoy the company of my friends.
As a business owner, I separate my business from my home responsibilities. My children come first in everything I do. My clients know and respect that my family is my top priority. My business is booming because I am passionate about what I do.
There is never a dull moment around me. I feel blessed beyond measure, and I know that blessing is to be paid forward.
Today, I enjoy the fullness of my life. I take full advantage of every opportunity by eradicating idleness and I maximize the use of every moment.
Self-Reflection Questions:
1. How do I balance home life with business life?
2. Am I willing to ask for help when I feel overwhelmed?
3. What do I love most about my life as a work-at-home parent?
Just a few moments to get your head on squarely is all that most home business owners need to get through a hectic day or week.  Take that time for your self and you will find that you will be much more productive and that will leave more time to spend with your family.

Health is EVERYTHING! I went to India to study medicine and do internship work, I came back changed forever. I am passionate about breathing because breath is life. Living, Laughing, Loving for more than 55 years.

Copy Protected by