Join us for an evening of wellness series and find out ways to sustain your health in our world today.
Our Main topic will be Sustainable Solutions for Lifestyle Disorders and what we can do to live a happier and Healthier life.
To Find out More Click Here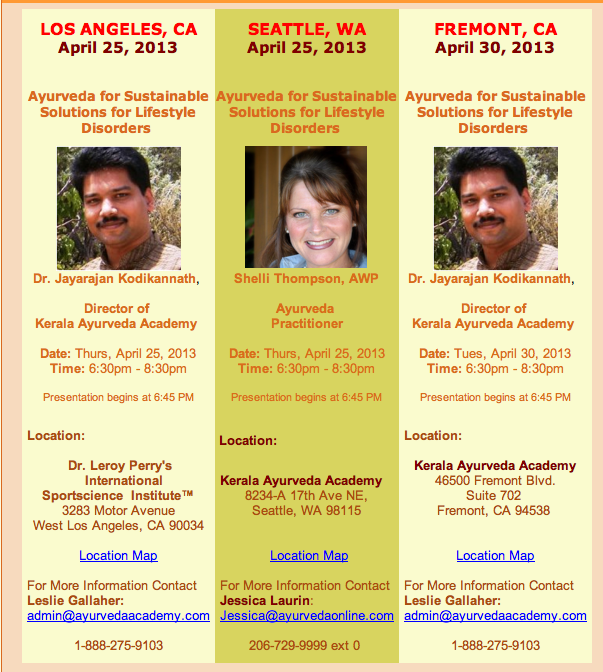 Tags: Ayurveda, find solutions, health, Kerala Ayurveda, lifestyle disorders, Sustainable Solutions, What is Ayurveda?